Chery Heavy Industry agricultural machinery new features energy-saving environmental protection bright spot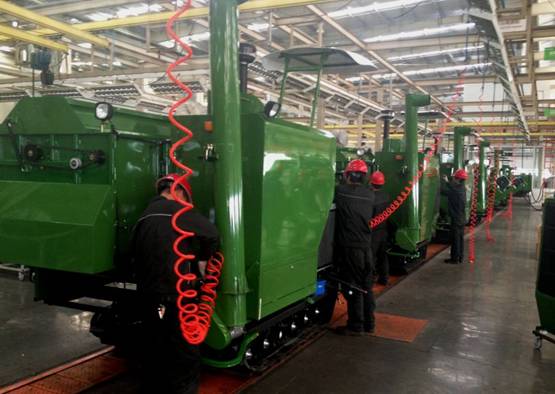 According to reports, Chery Heavy Industry rice harvester production and marketing boom, according to the plant director: this year the company's market started early, equipped with fuel-efficient engine and shredder and double-layer cutter configuration of products in the market is popular, known as the new type of products, users immediately pick up urgently.
It is understood that the issue of haze has been widely concerned by the society, and with the intensified efforts of the government, changing the habit of straw burning in agricultural production has become a new demand for the operation function of agricultural machinery. The reporter learned that Chery Heavy Industry put on the market this year's agricultural machinery products fully consider the new needs of agriculture, rural areas and farmers, especially the production of low-emission diesel engines and straw shredding to return to the field and other processing equipment of rice harvester, wheat harvester, corn harvester and other agricultural equipment are in short supply.